Joe Holland Chevrolet Inc Quick Lube
Joe Holland opened the Quick Lube in October 2002. Servicing around 1,100 customers a month, our Quick Lube team has an 82% return of customers. Our Quick Lube offers the quick basics to get you on your way fast. Oil Changes, air filters, tire rotations, wiper blades, light replacements, and much more for all makes and models. Stop by 153 MacCorkle Ave to experience the Joe Holland difference.
Quick Lube Hours Monday-Friday: 7AM - 6PM
Saturday: 8AM - 5PM

Dealership Info
Mon - Fri

7:00 AM - 5:30 PM




Sat - Sun

Closed
Joe Holland Quick Lube Facts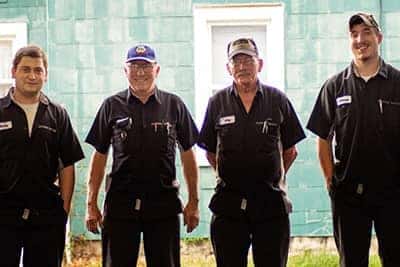 Quick Lube averages 1,100 vehicles per month.
82% of Quick Lube's business is repeat business.
No appointments are neccessary at Quick Lube.
At Quick Lube, you can sit in your car while you wait.
At Quick Lube you drive in, you drive out!
Once you're inside, a Quick Lube oil change only takes approximately 10 minutes to complete.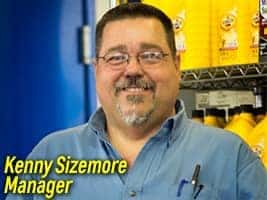 Joe Holland's Quick Lube is pleased to offer Nitrogen for your tires! If you are one of 85% of Americans who doesn't regularly check tire pressure, you need nitrogen.
We take in nitrogen with every breath. Air is composed of 1% water Vapor and other gases - Escapes up to 250 times faster than nitrogen. 21% Oxygen - Escapes 3-4 times faster than Nitrogen. 78% Nitrogen - the largest molecule in air, dry, non-flammable. Because of their large size, nitrogen molecules are the least permeable and stay in your tire longer. It's not about the nitrogen. It's about reducing oxygen, water vapor and other gases.
By reducing the percentage of oxygen, water vapors and other gases in your tires from 22% to 7% or lower, your tires will maintain proper pressure longer than if you use "plain old air." For example with 95% nitrogen in your tires, they retain optimal pressure three to four times longer. Proper tire pressure is a big deal. Maintain it with nitrogen and you'll see these three primary benefits:
Increased Fuel Efficiency - Correct tire pressure keeps the manufacturer's recommended "contact patch" on the road. This lessens the rolling resistance and maximizes fuel efficiency.
Longer Tire Life - When it comes in contact with other materials, oxygen causes oxidation. Oxidation can make rubber brittle and cause it to lose tensile strength. In addition, at high temperatures and pressures, oxygen reacts and damages inner tire liners and belt packages; nitrogen does not.
Increased Safety - Under-inflated tires cause 90% of blowouts. Nitrogen provides more reliable pressure for reduced blowout potential.
Nitrogen is all around us. When used to replace oxygen and other gasses in tire inflation, it enhances handling, improves fuel efficiency, extends tire life, protects the earth and most importantly, keeps you safer on the road.
Joe Holland Quick Lube 153 MacCorkle Ave SW
South Charleston, WV 25303
Get Directions To Our Dealership