Joe Holland Chevrolet Inc Body Shop
The Body Shop at Joe Holland is a full service frame, body and paint shop. Located on D Street in South Charleston, we have been serving the community since 1955.
We are able to accommodate and work with all Insurance companies. We are here to guide you through this difficult time. Just remember the decisions are yours. Please click on our frequently asked questions for more information.

Dealership Info
Mon - Fri

7:00 AM - 5:30 PM




Sat - Sun

Closed
Call the Joe Holland Body Shop At 1-304-720-9346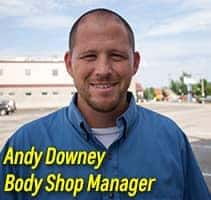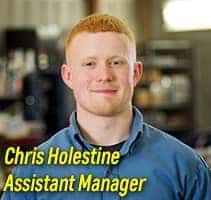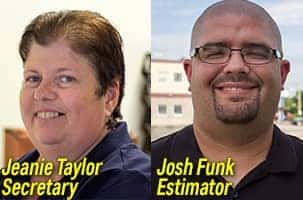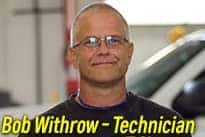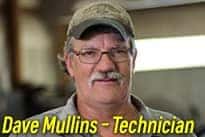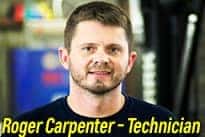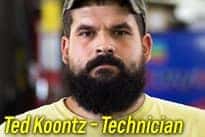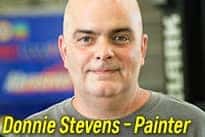 Body Shop Frequently Asked Questions
Estimates
---
Q:
Is there a charge for obtaining an estimate from Joe Holland Chevrolet, Inc.?
A:
No. We provide a free estimate service for all customers. The estimates are done by highly qualified individuals using the most up to date crash texts and computer estimating system available. As the owner of a motor vehicle damaged in an accident, you have the right to choose the shop where you wish to have your vehicle repaired. This is the law!
Q:
Do I need more than one estimate?
A:
No. Do not waste your time or that of several shops getting estimates. Select a repair facility that you feel comfortable with, then notify your agent or insurance company, or ask the shop to make the call on your behalf. Your insurance adjuster may have to inspect the damage. This can be done at an insurance drive thru claim center or at the shop you have chosen.
Q:
Do I need an appointment to obtain an estimate?
A:
Although, you do not need an appointment to obtain an estimate, for your convenience it is recommended. Our Body Shop hours are from 8:00 A.M. to 5:00 P.M. Monday through Friday, excluding holidays.
Q:
Does Joe Holland Chevrolet, Inc. repair vehicles from insurance estimates?
A:
Yes. A large portion of our work stems from insurance estimates. We at Joe Holland pride ourselves for having a good rapport with those in the insurance field and will do everything in our power to handle insurance estimates expeditiously.
Q:
What if damages are found that are not listed on the estimate?
A:
This damage is known as "hidden damage" and once found, the insurance company and/or customer is notified as to the nature of the damage and the cost of the repair to be performed.
Q:
Is your work limited to Chevrolet vehicles?
A:
No. We service all makes and models of automobiles and trucks. We welcome the opportunity to assist you with your repair needs.
Q:
Does Joe Holland carry the parts needed to repair my vehicle?
A:
In most cases the answer would be "yes". However, no repair facility, regardless of how large or small, can anticipate every part that will be needed to make a repair. We at Joe Holland have access to the parts inventories of other dealers in the vicinity from which parts may be obtained. In the event that parts are unavailable locally, the parts will be ordered directly from the manufacturer. If this occurs, the average time involved is approximately one (1) business day to two (2) weeks for delivery.
Q:
Is there a warranty period on parts and labor performed in the Body Shop?
A:
Yes. There is a twelve (12) month warranty on General Motors (GM) parts and labor performed. Warranty on non-GM parts varies from manufacturer to manufacturer. We will help you to obtain this information.
Q:
If I am having work performed under an insurance estimate, who is responsible for payment?
A:
The owner of the vehicle is responsible for payment of repairs. We at Joe Holland will be happy to assist you in making the necessary arrangements with your Insurance Company.
Q:
Can my car be released without payment?
A:
No. Company Policy requires that payment be made in the form of an insurance check, personal check, credit card, or cash. Payment must be obtained prior to releasing the vehicle unless other arrangements have been made (direct to pay). Occasionally, checks are issued by insurance companies made payable to financial institutions. Please understand ALL endorsements must be present before we can accept a check for payment.
Rental Cars/Transportation
---
Q:
Does Joe Holland supply rental or loaner cars?
A:
During this time, loss of transportation is solely the responsibility of the party or insurance company accepting liability for your loss or damages. We cannot provide loaner or rental vehicles, but would be more than willing to get you in contact with the appropriate companies that can. We pledge to provide quality repairs to your vehicle as quickly as possible, We can only estimate the time your vehicle will take to complete; however, situations may occur delaying the delivery date. Examples of this are; supplemental or hidden damage, additional parts needing to be ordered and insurance approvals.
Other Facts You Should Know
---
No law requires you to get more than one estimate.
You are not obligated to use any particular shop to obtain repairs. You choose the shop and authorize the repairs.
You do not have to accept the Insurance Company appraisal of damage. Check the "appraisal clause" in your policy on how to resolve difficulties.
There is a big difference between shops. Any shop can give a lower price by leaving something out or overlooking parts. The Body Personnel at Joe Holland Chevrolet, Inc. are "craftsmen" and will do a good job of repairing your vehicle at a fair price.
Sometimes an insurance estimate will include items referred to as "LKQ" or "Like, Kind, and Quality" parts, remanufactured parts and/or recycled or used parts. These are not new parts from the original manufacturer of your vehicle. A recycled/used part is one that has come off of a salvaged vehicle. While it was made by the original manufacturer, it has been used on another vehicle and carries no warranty from the vehicle manufacturer. In the case of remanufactured parts, these are parts that have come off another vehicle and have been remanufactured (rebuilt and/or repaired) by someone other than the original equipment manufacturer. These parts may or may not be warranted by the remanufacturer, but are never warranted by the original vehicle manufacturer. Aftermarket parts are new but are manufactured by someone other than the original vehicle manufacturer. These parts may be certified by CAPA, an aftermarket collision parts association, for fit and finish; however, they are not certified for fit, finish, or corrosion resistance by the original vehicle manufacturer. In addition, they do not carry any warranty from the vehicle manufacturer. The aftermarket manufacturer may or may not offer a warranty on these parts. If you have any questions about the warranty on these types of parts, you should ask your insurance company. Please be advised that estimates written by Joe Holland Chevrolet, Inc are written using Original Equipment parts, exact duplicate of the ones that came on your vehicle.
A couple of years ago, the West Virginia State Legislature passed the collision repair parts law. This law requires the use of new, original equipment parts on vehicle that are of the current year model and the two (2) previous model years. For example, new parts would be repaired on 1997, 1996 and 1995 vehicles. The law does not require the use of new OEM parts on vehicle on vehicles beyond these model years. The type of parts used in this repair, OEM, aftermarket, used or remanufactured, is at the discretion of the insurance company. If you have any questions about the use of non-original equipment parts in the repair of your vehicle, you should contact your insurance company and/or the State of West Virginia Office of the Attorney General.
Important Information
What to Do in Case of An Accident
STOP - Failure to stop at the scene of an accident in which you are involved is a criminal offense.
NOTIFY THE POLICE - Let them know of any apparent injuries or fire hazards at the scene. If there is no phone nearby, you may need to ask someone to phone the police or highway patrol.
PROTECT THE SCENE - If possible, move your vehicle out of traffic to park safely. Turn on your 4-way flasher. Set out emergence reflectors 200 to 300 feet behind involved vehicles to warn approaching traffic.
GET AND RECORD ALL THE FACTS - You should have an accident report kit in your vehicle to record accident details. Get the name, address and phone numbers of witnesses. Get needed information from anyone else involved in the accident including insurance information, passenger name and addresses. This information is appropriate even if the accident appears to be minor or without damage.
PROTECT ANY CARGO AND EQUIPMENT - Avoid leaving your cargo and equipment unattended except in extreme emergencies.
GENERAL INSTRUCTION:
Be courteous - do not argue - keep calm
Do not talk about the accident, except to a police officer.
Make not settlements or offers of settlement to anyone at anytime.
Give your name and address to the injured person or a police officer before leaving the scene.
Do not sign any statement or reports except official police reports.
CONTACT THE APPROPRIATE INSURANCE COMPANY - Tell them if your vehicle is either being towed or driven to the Joe Holland Body Shop. A claims adjuster will contact you and our Body Shop to discuss repairs.
Get Directions To Our Dealership